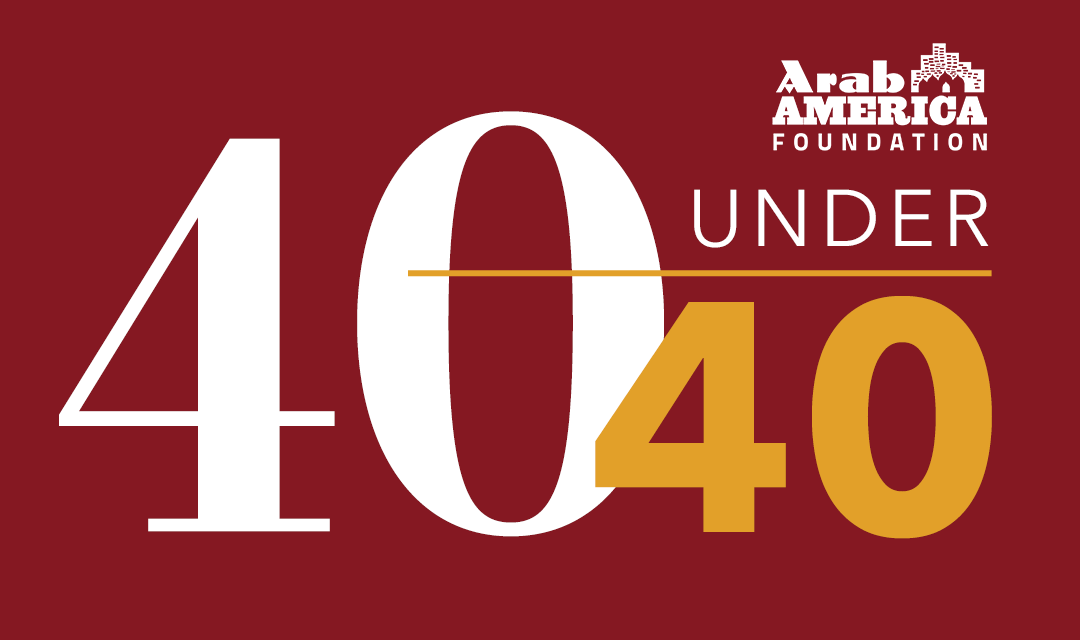 40 Under 40 Awardees (Class of 2020) 
40 under 40 is a celebration of accomplished young Arab Americans.
Nominations for 40 Under 40, Class of 2020, are now closed until 2021.
The program spotlights professionals in all fields and business sectors including education, law, public service/politics, non-profit, business leaders, entrepreneurs, engineers, medical professionals, artists, entertainers, writers, and media representatives.
The process of selecting this year's 40 Under 40 begins with nominations. We urge you to be thorough because 40 Under 40 is a nomination-driven process; the background material submitted on a given individual is the primary source of information to be weighed by the judges. The Arab America Foundation will keep confidential all information submitted.
All candidates should be under the age of 40, who excel in their industry and are engaged in promoting their heritage and culture to empower their communities and make a difference. The competition is open to all professionals who live and/or work in the United States and from Arab descent. Entrants will be able to complete an online application of their background and achievements. The finalists will be determined by a judging review panel.
Eligibility/Criteria
The Contest is open to Arab Americans living and working in the United States.
Entrants must be at least 21 years of age or older (at the time of entry) to enter the Contest and born AFTER December 31, 1980.
Candidates should have achieved professional success in all fields as listed above: business sectors, education, law,  public service/politics, non-profit, business leaders, entrepreneurs, engineers, medical professionals,

artists,

entertainers, writers, and media leaders.  
Entrants should list achievements demonstrating, but not limited to, outstanding leadership, dedication to a career path, entrepreneurship, initiatives, volunteer efforts, and commitment to Arab American culture. 
The Judges will evaluate all qualified entries on the following criteria: (A) professional achievement ; (B) community service;  (C) talent, and (D)

i

nvolvement in the Arab American community.
The potential

f

inalists must prove eligibility, including without limitation, proof of age, residence, and identity, which may include submitting a copy of a driver's license, passport, or similar government-issued identification.
For more information send an email to 40under40@arabamericafoundation.org
40 Under 40 Awardees (Class of 2020)
New nominations will be announced in 2021