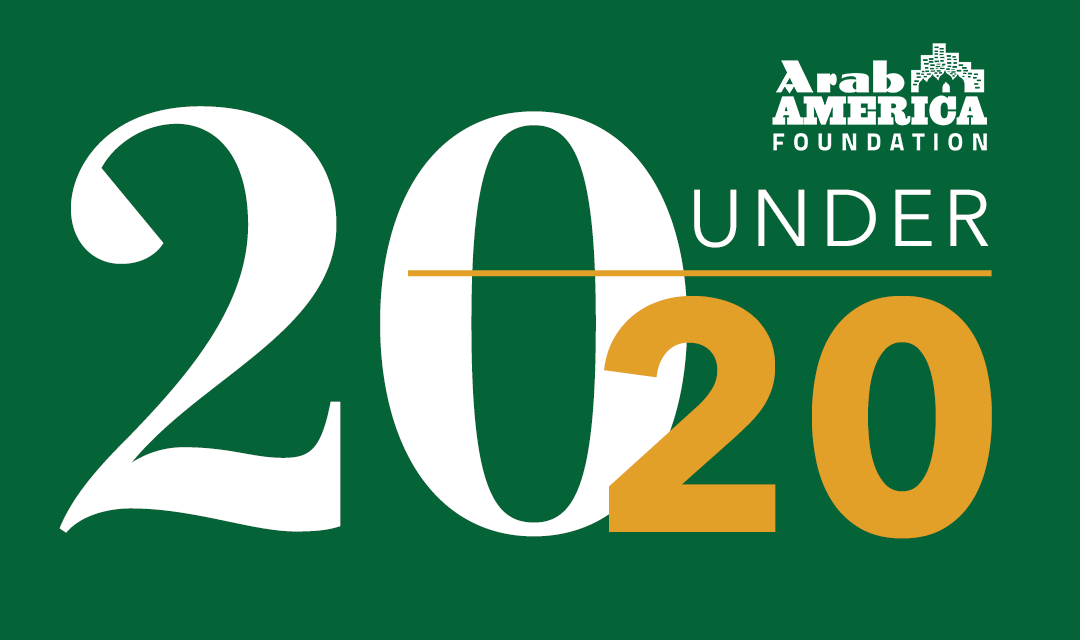 20 Under 20 is a celebration of accomplished young Arab Americans.
The program spotlights young students who achieved spectacular success in academics, work/internships, community service, extra-curricular activities (such as clubs, sports, music, arts, and writing). Also, achievements demonstrating, but not limited to, outstanding leadership, dedication to a career path, new initiatives, and commitment to Arab American heritage and culture. 
Selecting this year's 20 Under 20 begins with self-nominations. We urge you to be thorough because the background material you submit is the primary source of information to be weighed by the judges. The Arab America Foundation will keep confidential all information submitted.
The competition is open to all Arab Americans between the ages of 16 and 20 who live in the United States. Applicants should complete an online application about their background and achievements. The finalists will be determined by a panel of judges who will review applications anonymously.